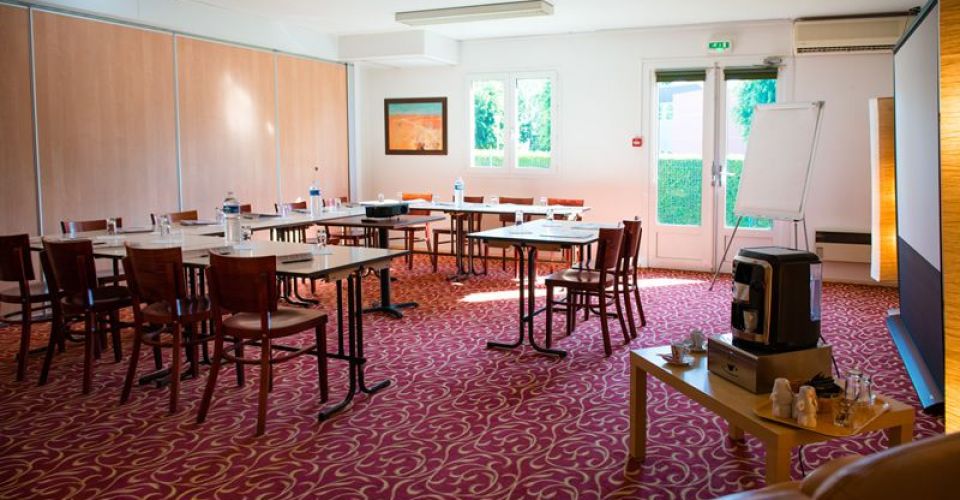 Discover our rooms
of the Brit Hotel Blois Le Prema
Rooms for professionals and private individuals.
The Brit Hotel Blois - Le Préma offers the rental of 2 seminar rooms to all companies, with a maximum of 70 people*. These rooms are also available for rent to private individuals wishing to celebrate a birthday, a wedding or other receptions.
At your disposal: the room, J.B Corot of 32m² which can accommodate up to 35 people and the room, H. Matisse of 35 m² which can accommodate up to 40 people. These 2 spaces can be rented together offering you a surface area of 70m² and a capacity of 70 people.
*Due to Covid, our capacities and services may change, please contact us by telephone on 02 54 78 89 90 or by e-mail at prema@brithotel.fr in order to personalise your request as best as possible.
.
Professionals will be delighted to find rooms equipped with a white screen, a video projector and a flipchart. Of course, our rooms are equipped with free WiFi.

The Brit Hotel de Blois offers you :
A formula called "Study Day". This offer includes a welcome coffee, a morning snack break, a 3-course meal (drinks included), an afternoon snack in the fully equipped room.
Rental of the room (1/2 day or full day).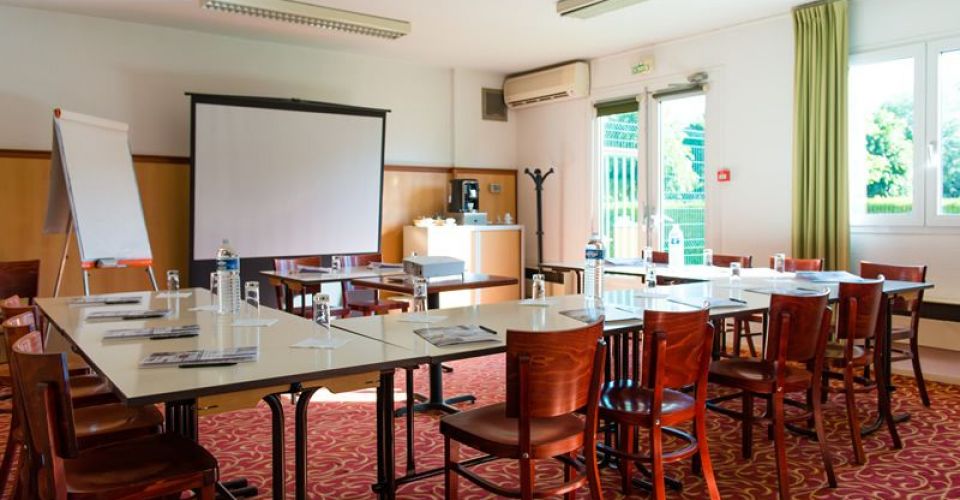 Capacité
| Nom | Surface | En U | En Classe | En V | En Théatre | En Rectangle |
| --- | --- | --- | --- | --- | --- | --- |
| Salle Jean Baptiste Corot | 32m² | 15 | 15 | 15 | 35 | 35 |
| Salle Henri Matisse | 35m² | 15 | 15 | 15 | 35 | 35 |
| Salles Jean Baptiste Corot & Henri Matisse | 70m² | 30 | 30 | 30 | 70 | 70 |
Salle Jean Baptiste Corot
Salles Jean Baptiste Corot & Henri Matisse
Demande de devis