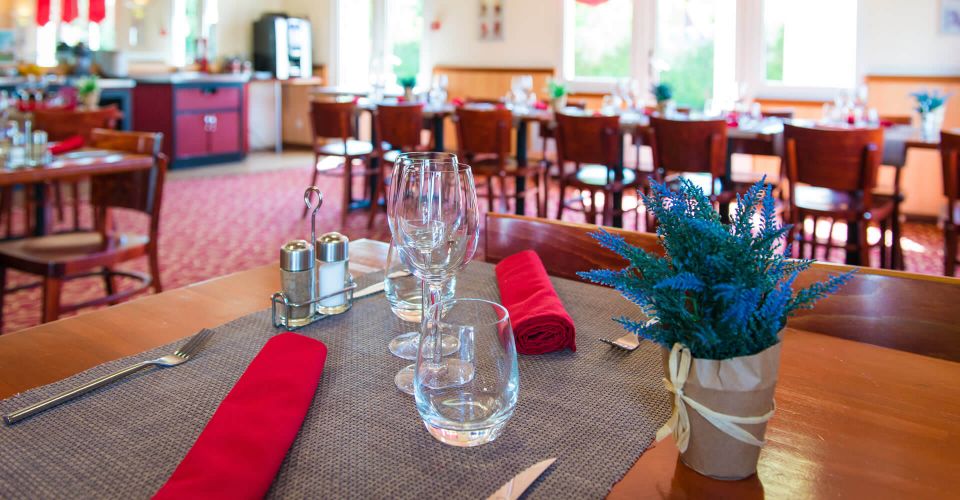 A Restaurant with local products
Céline and all her team welcome you to their restaurant from Monday to Thursday evening only (excluding group reservations).
Discover our entire menu and our menus from 16.50€
Hotel guests or not, our restaurant is open to all.
A full, local breakfast
Our breakfast buffet is well stocked: local honey, fresh fruit, fruit salad, 12 flavours of homemade jams, fruit juices... not forgetting the traditional charcuterie, yoghurt and goat's cheese (5 PDO in the Centre region)
.
Discover without further ado our breakfast buffet.
Our timetable?
Breakfast is served from 06:00 every morning.
Discover the breakfast buffet of our hotel in Blois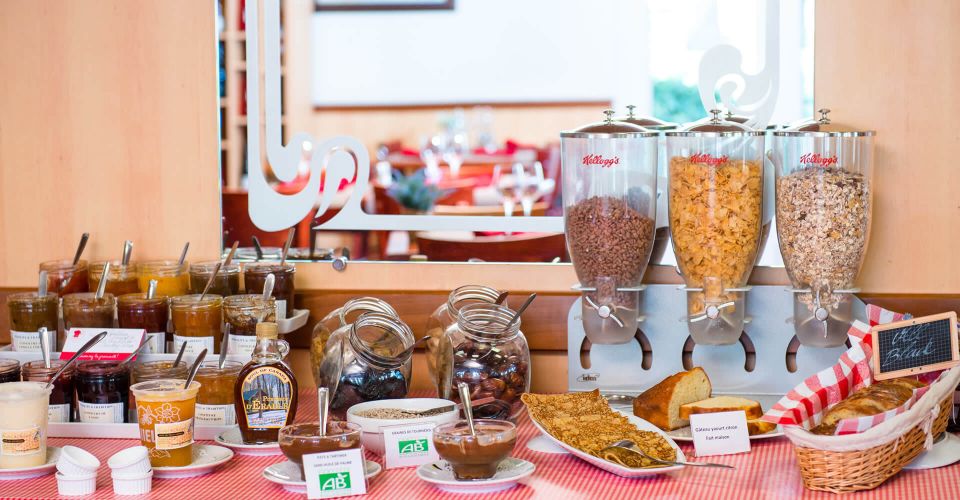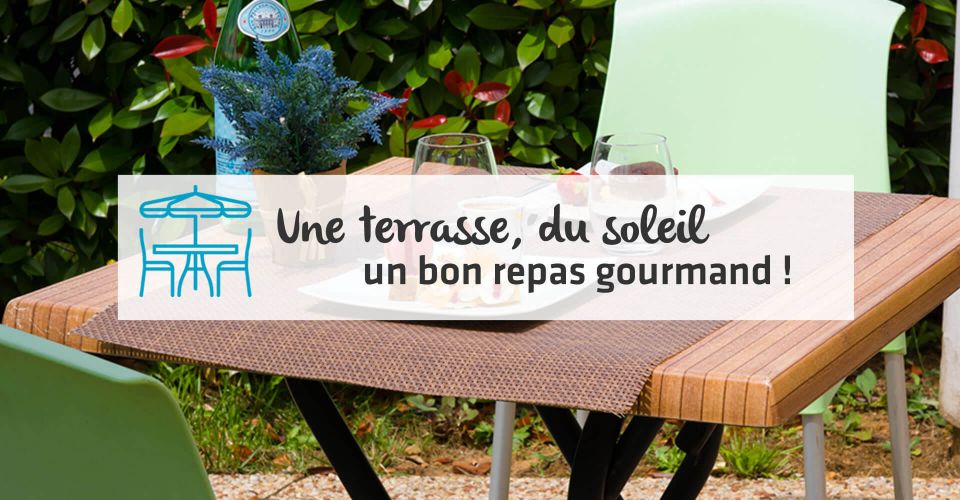 Your Brit Hotel fits
and offers you a quality restoration
From 19 May, our terrace will be accessible for your breakfast, lunch and dinner, in compliance with the barrier measures and government announcements that you can find on the Brit Hotel Health and Safety Charter (In FR).
Also, for hotel guests only, our breakfast room with its buffet and the restaurant room will be accessible. Up to and including 08 June, our spaces will be limited to 50% capacity.
Non-clients of the hotel but in desire to have lunch on our terrace?
It is possible! But remember to reserve your table by calling us directly at 0254788990.
Finally, our room service is always available.
Within our hotel-restaurant, come and enjoy the chef's dishes cooked with love and respect for the products.
At the bottom of this page, you have access to a non-exhaustive list of our local producers with whom we work, whether for our breakfast buffet or for our restaurant.
You will find below the geolocation of our "local producers" partners.
In advance, we apologize for not being able to assure you that such or such product will be available the day of your arrival being dependent on the production of our partners.